Welcome
to G.G.D.F.A's website
---
We are delighted that you have found our website!
Guests are welcome at our club meetings. Meetings are held at 7:30 p.m. on the second Tuesday of each month at Pine Grove Baptist Church 4200 NW 39th Ave Gainesville Fl.
Hope you like our new look. The Greater Gainesville Dog Fanciers' Association, Inc. is fully sanctioned and licensed by the American Kennel Club. The GGDFA is a diverse group of individuals with one thing in common: the love of our canine companions. We are dog owners, breeders, handlers, and trainers who are interested in conformation, obedience, rally, agility, herding, tracking, lure coursing, junior showmanship, canine good citizen program, therapy and dog sports in general.
---
Classes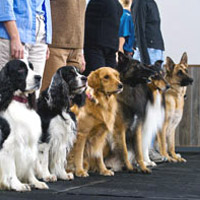 Training Classes for Obedience, Rally and Conformation. Please see our "classes" page for more detailed information.
Events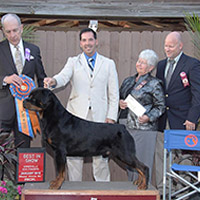 Our yearly "Gator Classic" is held every January at the Greater Ocala Dog Club show grounds.
10205 NW Gainesville Rd. Ocala Fl. 34482
Membership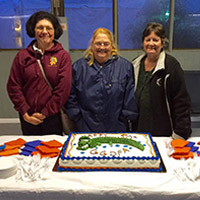 Each applicant for membership shall apply on a form as approved by the Board of Directors and these forms can be found on our "membership" page here on our website.
---
---
About Us

The GGDFA was formed by a group of dog enthusiasts in early February 1967.
The objectives of the Club are to further the advancement of all breeds of purebred dogs.

We partner with a local club and host the "Gator Classic" each January.
This event offers conformation, obedience and rally trials.
Discover
The fun of dog ownership

Join us for classes in Obedience, Rally and more.
Competing with your dog.
Compete in different trials and earn titles with your canine partner.
Advantages of our club
1 Many of our members compete at the national levels.
2 The members who volunteer to teach have trained and competed for many years.
3 Here at GGDFA we strive to make it fun for you and your canine partner.
---